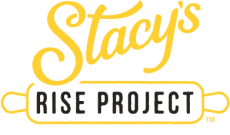 Apply to the Stacy's® Rise Project for a once-in-a-lifetime opportunity to grow your business through funding, mentorship and community
This year, we're expanding our support of female-founded businesses! Our 3rd annual Rise Project initiative will center around mentoring, supporting and funding female-founded businesses just like Stacy's®.
Working with Alice, a leading online resource for women and other underrepresented entrepreneurs, we will award $200,000 to help women grow their food/beverage focused businesses. A team of leading business experts will serve as judges to select five female entrepreneur finalists who will be awarded a $20,000 funding prize, entrepreneurial advice and network building support. One of these women will also win an additional $100,000 grand prize award to help take their business to the next level.
As a brand founded by a female entrepreneur, Stacy's® Pita Chips believes in strong, hardworking women with entrepreneurial passions!
1. You have a company with a food and/or beverage product or service. Whether you're cooking up the perfect afternoon snack, selling something to sip on or baking the best cookie in the universe, Stacy's Rise is for you!
2. You have sold your product. You could have a table at the farmers market, or a commercial kitchen assembly line going - it doesn't matter as long as someone has paid for what you're making and your annual revenue is anywhere between $25,000 to $2,000,000.
3. Your company is woman-founded (at least 50% based off original founding team) and will shout about it from the rooftops!
4. You're willing to participate in an awesome Mentorship Program, including a trip to PepsiCo Headquarters, digital office hours, and mentorship calls. Sorry, you cannot be enrolled in another accelerator program or have plans to be.

Get Ready to Rise with Stacy's!
$20,000 funding prize to grow your female founded business - with a chance to win an additional $100,000 grand prize
Dedicated PepsiCo Mentor
Virtual Training & Support via WomanMade Community on Alice
Trip to meet face to face at PepsiCo Headquarters
Ticket to Alice's female founder conference, Circular Summit 2020
May 9: Stacy's Rise applications are open!
June 21: Applications close
July 19: Five finalists are announced and awarded $20k
Aug 1 - Oct 31: Three months of Mentorship from industry experts
Nov 19: Happy Women's Entrepreneurship Day! Stacy's Rise Winner is announced and awarded $100,000 grand prize
Stacy's Rise Project Important Dates
Grow Your Business with Stacy's Rise!
By applying, you'll also get access to a community of passionate female founders on Alice who have come together to kick start their businesses.
Get ready to rise with WomanMade, a PepsiCo initiative, and Stacy's.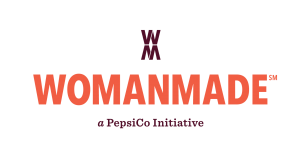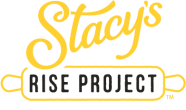 Alice is a free platform for business owners to find the right path to start and grow their companies.
The 3rd annual Rise Project initiative will center around mentoring, supporting and funding female-founded businesses just like Stacy's®.
Copyright © 2019. All rights reserved.